welcome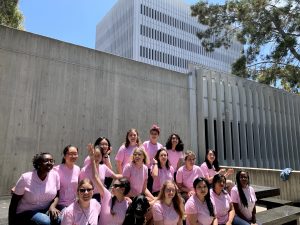 Welcome to the homepage for the Summer Program for the Advancement of Women in Philosophy (SPAWP) at UC San Diego!  SPAWP is a ten-day program for undergraduates who are interested in pursuing graduate study in philosophy while promoting gender inclusivity. SPAWP is hosted by the UC San Diego Philosophy Department, and features philosophy seminar courses taught by visiting and UC San Diego faculty, along with a variety of workshops taught by faculty and graduate students — all geared towards providing an engaging philosophical learning experience and helpful preparation for applying to and succeeding at graduate school in philosophy and beyond.

News and Updates:
SPAWP 2022 will take place online due to the ongoing health crisis; we will meet July 11-21. Check back here for information about our featured faculty visitor and our guest speakers for SPAWP 2022. For updates please follow us on twitter!
The SPAWP 2022 application period will commence on January 1st.  The deadline for submission will be February 15th, 2022.
Click here for more info on how you can support SPAWP!